In the middle of a global pandemic and a historic economic recession – following a landmark federal corruption investigation and plea deal – under scrutiny by consumer groups and state lawmakers – Exelon decided to drop the mic on Illinois. If the state legislature did not provide billions of dollars in taxpayer subsidies, Exelon would be forced to shutter its Byron and Dresden nuclear power plants in just 18 months. Oh, and it would be forced to do the same with its LaSalle and Braidwood plants afterwards.
If this sounds familiar, that's because it is. Just six years ago, Exelon made the same threat. At that time, it was with the Quad Cities and Clinton nuclear power plants. If it didn't get its free money, Exelon warned of, just like this time around, 1,500 direct job losses, in addition to $10 billion in economic damage from carbon emissions, over $1 billion in lost productivity each year, and wholesale electricity prices rising by some $430 to $650 million annually.
The legislature capitulated, and taxpayers bailed out these expensive power plants to the tune of $2.35 billion through the Future Energy Jobs Act ("FEJA") in 2016. Put another way, Illinois taxpayers provided 6.3% of Exelon's net income through 2026. Four years later, despite holding $117 billion in assets, Exelon is back for more free money and is willing to hold 1,500 workers hostage during the worst economic downturn since the Great Depression.
Let's be honest, the state will probably capitulate again. How does Exelon manage to strike fear into state legislators so well? Previously, it was through bribery and good 'ol fashion smoke-filled back rooms. This time around, under the microscope of taxpayers and politics, it's relying on four key half-truths. Or, in plainspeak, it's lying through its teeth to get what it wants – stealing your tax dollars to satisfy its shareholders.
Half-truth #1: Byron and Dresden produce 30% of Illinois's clean energy
Rule of thumb – Never trust a number given out by a scandalous, highly profitable company. Especially one named "Exelon". Without Exelon's threat to close the Quad Cities and Clinton nuclear power plants six years ago, Bryron and Dresden wouldn't even have made it on Illinois's list of clean energy sources. Without the threat and nuclear hostage situation, the list would have been called "renewable energy" instead of "clean energy" because nuclear power is exhaustible, unlike wind, solar, and geothermal… etc. which will always manage to replenish themselves.
Hardworking Illinois taxpayers were forced to pay Exelon billions to bail out the uncompetitive and uneconomical nuclear power plants four years ago – bankrolling 6% of its net income through 2026 – and now it want us to do it again this year instead of investing tax dollars in truly renewable energy that creates thousands more jobs and a better environment for future generations.
So let's look at the number Exelon provided. It claims Byron and Dresden account for 30% of Illinois's clean energy, and while this is true, it's not the whole story. Illinois produces more electricity than it consumes each year, and right around 20% of this generation is exported to states like Michigan and Wisconsin. When we examine what Illinoisans actually use each year, Byron and Dresden only account for 18.8% of the state's net electricity generation at most, assuming we actually get it.
ComEd and Ameren, the two largest electricity utilities in Illinois, report that it only procures 34% and 16% of their electricity respectively each year from nuclear power plants. What this means, apart from coal and natural gas continuing to provide the majority of Illinois's electricity each year, is that the 20% of electricity that we give to our neighbors is most likely from our nuclear power plants.
Exelon itself confirmed this suspicion when it said that shutting down Byron and Dresden could occur "without jeopardizing power capacity when Illinois hits peak demand," usually in the middle of summer – like right now.
In other words, Illnoisans are paying higher electricity rates to subsidize energy for our neighbors – not ourselves. Exelon wants us to continue to do this for another ten years, all under the guise of saving "clean energy" in Illinois – not mentioning how funding nuclear takes away funds from renewable energy like wind and solar.
Half-truth #2: Shutting down Byron and Dresden would cost consumers $4.2 billion by 2029 and increase air pollution
We can agree – this is quite a staggering figure. But there is an invisible asterisk that denotes the following caveat: Exelon assumes that the only replacement will be fossil fuels – and not billions of dollars flowing into wind and solar to replace the 30% total generation loss each year. In short, the market would find a way to make sure this doesn't happen.
It's also worth mentioning that Exelon happens to profit from fossil fuel electricity generation. At the beginning of the year, Exelon just so happened to own 7 natural gas plants, including one of Chicago's South Side, and 12 fuel oil plants. 5 of these plants were supposed to be shut down by June 2020, but they are still listed on Exelon's website as generation facilities.

So, where did Exelon get this number from? Well, quite conveniently, it came from a study… that it sponsored itself. You'd think that it would probably be better coming from an independent study, especially given Exelon's federal corruption troubles, but this was written before all of that happened – you know, while it was busy bribing our elected officials.
But because everyone deserves the benefit of the doubt, we actually read the study. It really is not at all surprising that there were some quite interesting caveats and assumptions made in the study:
The study assumed all the electricity produced by the current unsubsidized nuclear power plants are consumed within the state of Illinois – which we already know is not true. If Exelon can close Bryon and Dresden without impacting the power capacity in Illinois at peak demand, and the electricity generation by these two power plants happens to be about the same amount of electricity that is exported out of our state, it really starts to look like Exelon is holding our state hostage to get free money from taxpayers to fund its own sales activities.

A total of POSSIBLY $4.2 billion across all consumers in the span of 10 years is only $2.42/month at maximum increase for an average household. Sometimes, you just have to have fun with the math to make $2.42 a month sound impressive.

The possible electricity price increase would only occur if Exelon retired all four unsubsidized nuclear power plants (Byron, Dresden, Braidwood, and LaSalle) immediately.

The immediate economic impact of this assumption would only occur if every Illinoisan were paying for their electricity at the hourly rate – which is not the case. For most Illinoisans, electricity rates are fixed, determined ahead of time by up to three years and approved by the Illinois Commerce Commission.
Nice try, Exelon.
Looking at the other half of Exelon's argument, it becomes quite clear that Exelon is attempting to associate the concept of "clean energy" as integral with nuclear technology with the only replacement being coal- and natural gas-fired power plants, thus leading to more air pollution.
This might be because renewable energy accounts for only 6% of ComEd's electricity purchases and 10% of Ameren's purchases last year while fossil fuels accounted for 60% and 74% respectively. Facing a changing marketplace with an uncompetitive product, Exelon bribed its way to receiving subsidies from Illinois taxpayers to continue to stay in the generation business and keep its old, uncompetitive nuclear power plants running.
Exelon's bribery, while not solely responsible, played a key role in crumbling the touted "savior" of Illinois's renewable energy future, the Future Energy Jobs Act, by leaving our state a $200 million deficit in renewable energy funds in under two years (which was supposed to last 10 years).
Half-truth #3: PJM's rules allow fossil fuels to produce electricity cheaper
If you listen closely, you can hear the dog whistle there. It's true that PJM, the regional transmission organization that manages the grid where Exelon operates, recently changed rules around pricing of electricity for the grid. But that change came from the Federal Energy Regulatory Commission to level the playing field and support free market principles. It's true that this impacted Exelon's nuclear energy, which is, and has always been, expensive. It's true that fossil fuel electricity, in particular natural gas, is able to be produced much cheaper than nuclear. But these price differences were true… for years.
Over the past two decades, natural gas has grown to become the vogue generation source for cheap electricity. And it's not exactly been a secret that nuclear, while a reliable zero-carbon fuel source, is incredibly expensive. This is part of the reason why new nuclear power plants have not really been built in the United States over the past few decades.
Exelon was able to artificially lower the price of its electricity through subsidies, in large part through the FEJA zero-energy credits it managed to steal from renewable energy the last time it held Illinois hostage for its own business inefficiencies.
The recent change to PJM's electricity pricing rules required electricity to be sold at its intrinsic market price, meaning without subsidies artificially lowering the prices. Nuclear was forced to trade at its higher intrinsic price, allowing the free electricity market to decide which electricity prices would be best for consumers. Spoiler: It wasn't nuclear.
Natural gas has grown in prominence as a generation fuel in large part because of its cleaner profile than coal but also because it's significantly cheaper than nuclear – about 60% cheaper to be exact. Exelon's dog whistling about carbon emissions comes down to one thing – existential threat from a market competitor. Because, remember, Exelon profits from natural gas generation itself. Including its Southeast Chicago Energy Project facility on the Calumet River.
Half-truth #4: Exelon is committed to supporting a clean economy in Illinois
It's an old refrain from Exelon – that it supports a clean economy in Illinois. That it supports sustainability. That it… (fill in the blank). It definitely does – but on its own terms. For Exelon, there is no "clean economy" without its ancient, expensive nuclear fleet. This is the crux of its bully pulpit – If you want a clean economy, we the taxpayers have to bankroll Exelon's revenue. Otherwise, it will shut plants down, lay off thousands of workers, and destroy local economies. It's just business – and that is where the final half-truth lies.
Exelon's assets were reported to be worth $117 billion in 2019. This includes really everything that it has its hands in, from the transmission lines of its utilities to the generation fleet it manages to the property value of its buildings and the cash it keeps on-hand. Oh, and don't forget that that generation fleet includes 19 fossil fuel plants, including 1 on Chicago's South Side.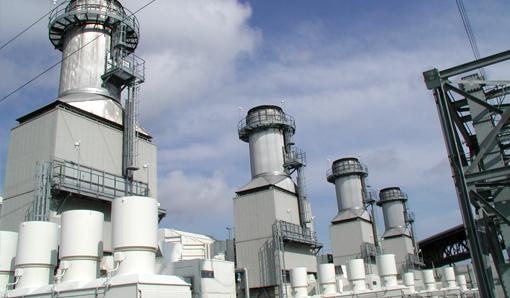 If you're scratching your head at the size of that figure, you're not alone. If this was truly all just about business, Exelon would not be in the position it's in with an inefficient generation fleet. It would be using its cash reserves and assets to diversify its generation fleet into renewables to be competitive across the Illinois and PJM markets in order to gain a leading foothold in the new energy economy – but it's not.
Instead, it's choosing to rely on power plants dating back to the Kennedy era and using taxpayers to fund its deliberate free market failures. If this was just business, Exelon would fold its inefficient operations and move into new markets to make up the lost revenue. It's not. Instead, it's threatening economic disaster in Illinois's communities, dog whistling about "unfair" markets, carbon emissions, and respiratory illnesses, and lying to the Illinois people and our elected officials. Why? Because it's all about profit – Keeping the free money from the government to subsidize its nuclear power plants. It worked before, and it will probably work again.
The cost to move Illinois to 100% renewable energy and build a clean energy economy is – unsurprisingly – unavailable. The latest estimate for substantive investment through the Clean Energy Jobs Act was around $39 billion in private investment over 10 years paired with around $7 billion in state funds over the same period taken directly from consumers on monthly bills. That's just a little bit above what Exelon brings in each year in revenue (give or take a few billion) and is one-third of its total assets.
Do the math – If Exelon wanted to, if it truly cared about a clean economy and protecting the lives and livelihoods of the Illinoisans, it could single-handedly bankroll the development of utility-scale wind and solar energy in Illinois and transition the state to full decarbonization and sustainability. But it's not. Because it knows that its bully pulpit is not only cheaper, but will guarantee another 6% taxpayer-funded net income for the next decade.
Take Action: Get informed, get active, and get in their faces
To recap: Exelon has six nuclear power plants in Illinois. It already threatened to close the Quad Cities and Clinton plants six years ago and received taxpayer funds to bail them out. This year, it's threatening to close the Byron and Dresden plants if it doesn't receive taxpayer funds to bail them out. That leaves two more plants – LaSalle and Braidwood – and if Exelon succeeds in threatening our state leaders again this year, it will be back for more free money in a few years.
WE the People have been forced to pay billions of dollars in taxes to fill Exelon's deep pockets – pockets that are some $117 billion deep. Exelon is lying to us and to our state leaders to steal more of our hard earned money again. If WE the People do not stand up to Exelon, we will lose our progress towards a true clean energy future, one that respects Illinoisans and doesn't allow a corporation to hold an entire state hostage.
Exelon had decades to prepare for market changes – It's not our fault that it failed to do so. So what can WE the People do about this? Get informed, get active, and get in their faces.
When we peel back the lies, we can see the corruption for what it is – direct theft and assault on our future. That alone should spur us all into action – and we have a petition for you to add your voice for an equitable energy future where no singular corporation dictates how WE the People will live.
Getting active also means voting out the corrupt politicians who don't represent us and calling and pestering our elected officials to do their jobs and not allow a single corporation to dictate the direction of the future of this state, of our lives, and of the lives of future generations.
If you don't know who your state legislator is or how to contact them, follow this link and enter your address – you'll find your state representative and senator's office locations and phone numbers. Let them know today that our future cannot be held hostage by Exelon.
Exelon has proven it is not a good actor – WE the People have to prove we're up to the task to take it on and to protect our lives and our livelihoods.
Amy Chen,
Policy Associate


Amy Chen is a recent graduate of the University of Illinois at Urbana-Champaign with a Master's in Atmospheric Sciences and holds a Certificate in Weather Hazards and Preparedness from the College of DuPage. Amy has extensive weather research and field project experience and has held several leadership positions throughout her studies, including being twice selected as a summer undergraduate research intern at the National Center for Atmospheric Research and selected as a co-chair for a scientific student conference. She is passionate about evidence-based science policy making, especially in the context of climate change as it relates to national security impacts on energy, water, and food.
Jay La Plante,
Director of Humanity First for Illinois PAC

Jay La Plante is an MBA Candidate (Class of 2020) concentrating in Energy Finance at the University of Illinois at Chicago's Liautaud Graduate School of Business. He is currently completing a thesis exploring the relationship between the U.S. energy sector and the development of Russian energy sanctions. Jay's previous work includes serving the people of Northern Illinois as a Program Specialist with the American Red Cross's Disaster Cycle Services and a consultant with the Illinois Volunteer Organizations Active in Disaster. Through these roles, Jay responded to some of the worst natural disasters that we have experienced as a nation, seeing firsthand the impact of climate change on our communities. Jay's work afforded him the opportunity to work closely with municipalities and the private sector to build and facilitate community coalitions that speak to the diverse needs of their constituents. Jay holds a certification as an Energy Risk Insurance Specialist® and is sitting for the Energy Risk Professional® Part I Exam in November.